2021 is still a bit slow. 4-H is doing very well. Some of our members took their dogs to the Scottsbluff show in NE and did very well. I took Tio who earned one more RM leg and Denny who earned his first two RM legs and his first three RAE legs. We had some clinches caused by a lack of training. We had a massive snow storm before the show and I couldn't get to my training area and we were wondering if I would be able to get the RV out of the shop. 2020 has been something of a disappointment. I had three dogs entered at the Scottsbluff Kennel Club show in March. Then Covid hit and that was that. Laramie and Casper cancelled their shows. I helped with the 4-H program and it was cancelled in March and we didn't get to start until June with the fair in July. The kids did super well. AKC did offer virtual rally and Pica earned her RN title. Then to make the summer even more fun, I fell and broke a hip. At the moment I have some very frustrated dogs who want to train and work and I can't.
2019 has gotten off to a great start...Minarets Ciervo Dorado CD, BN, RAE (Tanni) has finished his RM title at the Longmont Dog Training Club show. Dayspring Minarets Arce Rojo BN, RAE finished his CD in Scottsbluff NE. Raz earned 2 rally excellent legs. Raz (Minarets Rascal in Red) finished his RE title in Laramie with a first place ribbon. The Casper shows were great. Denny now has his RE title and Rocky has his RA title and TIo has 4 Master legs.
2018 has gotten off to a good start/ Pris and Denny finished their RI titles in Nebraska in April. Rocky has two legs on his RN. Next show will be Laramie. I'm working on the new masters class with several of the older dogs. Lots of fun.
Laramie finished Rocky's RN title. I also showed in conformation and found that I am able to run in the ring again. Priscilla did an awesome job in Bred by. Razzie wasn't impressed. The shows in Casper in July were great. Priscilla and Denny both earned their RA titles. Rocky earned his RI title and Tanni earned 4 RM legs.




2017 has been busy moving. Razzie finished his RA title and Tio finished his RAE title. I'm hoping to go to the Cheyenne Kennel Club shows in September. I did get to go to Cheyenne and watch the poodles on Sat. I'm looking forward to being able to show next year.



Denny showed in Nov B at the BVKC shows in Greeley CO. He earned his RN with scores of 98,99, and 96. Really nice for a young dog who had never been to a show.




2016 hasn't been a good year for showing. At the April shows I discovered that my knee replacement wasn't ready to show. I finally made it to the Medford shows in November. Tio qualified all four days in Excellent and Advanced rally for 4 RAE legs. Raz earned one Advanced leg. At the Roseburg shows two weeks later Priscilla earned her Novice title in 3 shows. Tio has three more RAE legs. On the third day he missed his jump and hit the bar hard. He has 9 RAE legs and will have to wait till 2017 to finish his title.
The Roseburg shows this year resulted in a RE title for Tio. Race picked up a leg on his CD. The 2015 shows in Albany OR were fun. Race earned his first BN leg. Tio earned his RA title. Razzy was shown in the 6-9 class one day. He was a bit overwhelmed but did enjoy meeting people at the shows. Race, Razzy and I went to a rally/obedience trial in Canby on the 24th, 25th, and 26th of April. Race has a 2nd BN leg and Razzy had 2 RN legs. He would have had three except for an accident in the ring.... Razzy went to the Saint Bernard specialty in Merlin OR and now has his RN title. Race finished his BN title at the EDOC trials in Eugene on June 14. My show season for 2014 started in Albany OR with 4 days of shows at the expo center. Nela earned her RE, Lily earned her RA and Tio earned his RN. Peaches earned her RA at the Chintimini Shows in Albany in March. The show was very wet and windy. We also did the testing on Peaches and Lily with the show vet. Zepher went to the tracking test in Eugene in April and now has his TD.
2013 has started. Tanni earned his first BN leg today. Both of us were trying a new class...I think he did better than I did.Tanni finished the BN title in Albany on February 22. Race finished his RAE title on February 24 at the Albany shows.
Zepher finished his BN title at the EDOC shows 6-15-13. Zepher earned his CD at Canby and for fun we did the CGC test too. Belle earned two legs toward her RA. At the Eugene KC shows in September Canela earned 2 RA legs and Cam earned his first RA leg. At the Regional at the end of Sept Canela finished her RA and Cam finished his RA the next day. Cam earned his first CD leg. Tio made his debut in the breed ring. He was 3rd...needs lots more training. Tanni finished his CD at the Umpqua KC shows with a 3rd place ribbon.
2012 has gotten off to a good start. Lara has her RA title and Tanni double Q'd 5 times in 5 shows for 5 RAE legs at the Portland shows in January. Tanni double Q'd 4 times in 4 shows in February. He earned his 10th double Q at the Chintimin KC shows on March 30. Now he is Minarets Ciervo Dorado RAE.
Gem finished her RA title at the Eugene KC shows in Sept. Race now has 7 RAE legs. Cam has his RN. Peaches and Lily also have their RN titles.
2011 was a fun year. In February, Amber, Lara and Beja went to the 4 days of shows at Albany, OR and we now have three new RN titles. The girls did very well with their first trips into performance.
Shawny and Nela earned their RN titles at the 3 April shows in Albany OR.
Rico has his RE. At the age of 10 he came back to the ring and earned the title in 3 shows.
June brought the EDOC and Canby shows. Gem earned her RN and Beja earned her RA. Tanni got 2 legs toward his RA. In August at Bandon Tanni finished his RA and earned his first RE leg. Tanni finished the 2011 show season by earning 2 more legs at Roseburg to finish his RE title.
2010 was a good year for the poodles at Minarets. Zepher finished his RAE. Race earned his RA and his RE. Gryff earned his RE. Belle and Tanni both earned their RN titles. We are all looking forward to 2011 and new adventures.
Minarets Red Rocket RA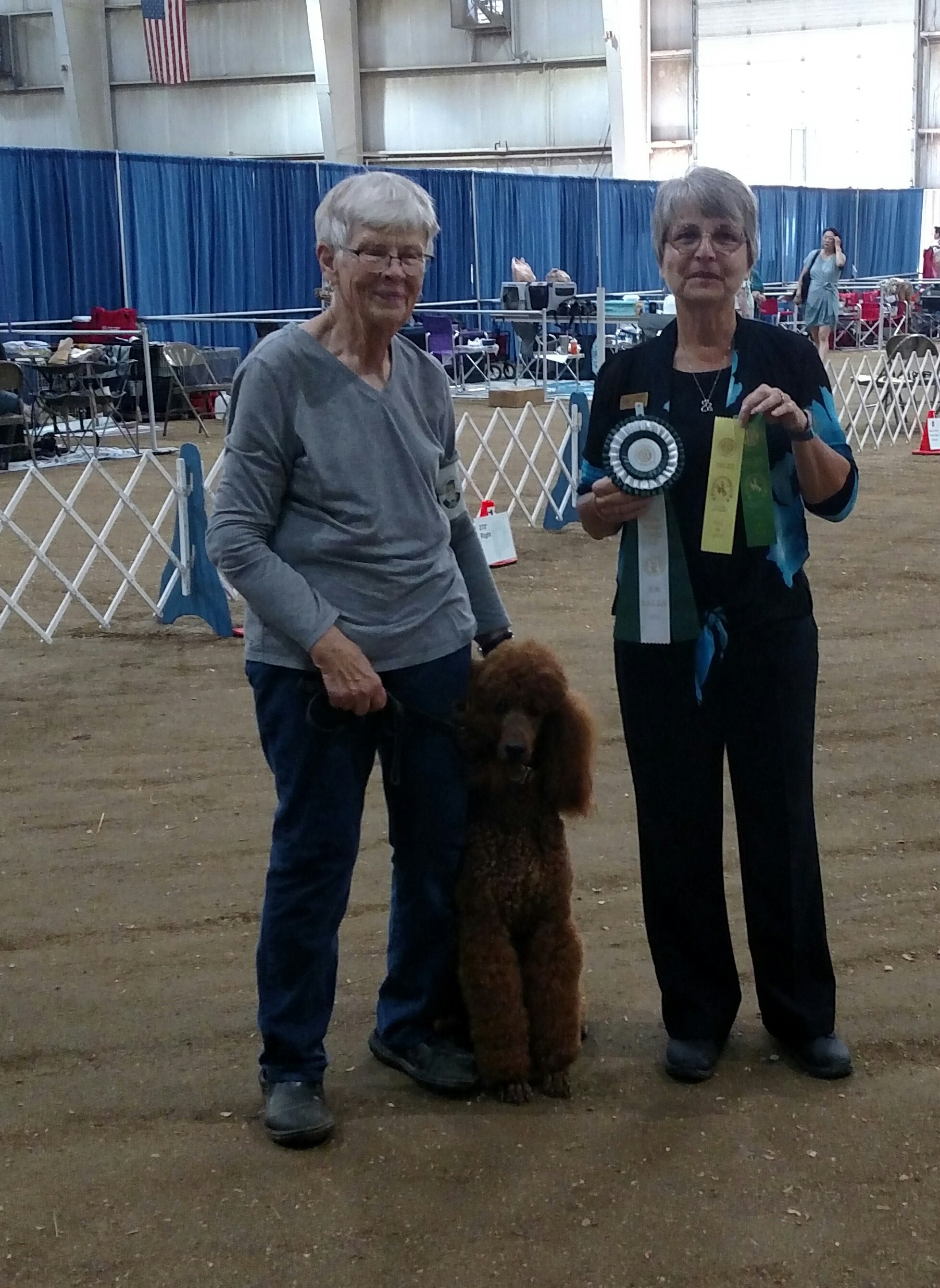 Rocky earned his RA at the Casper shows
Minarets Ciervo Dorado CD, BN, RAE, RM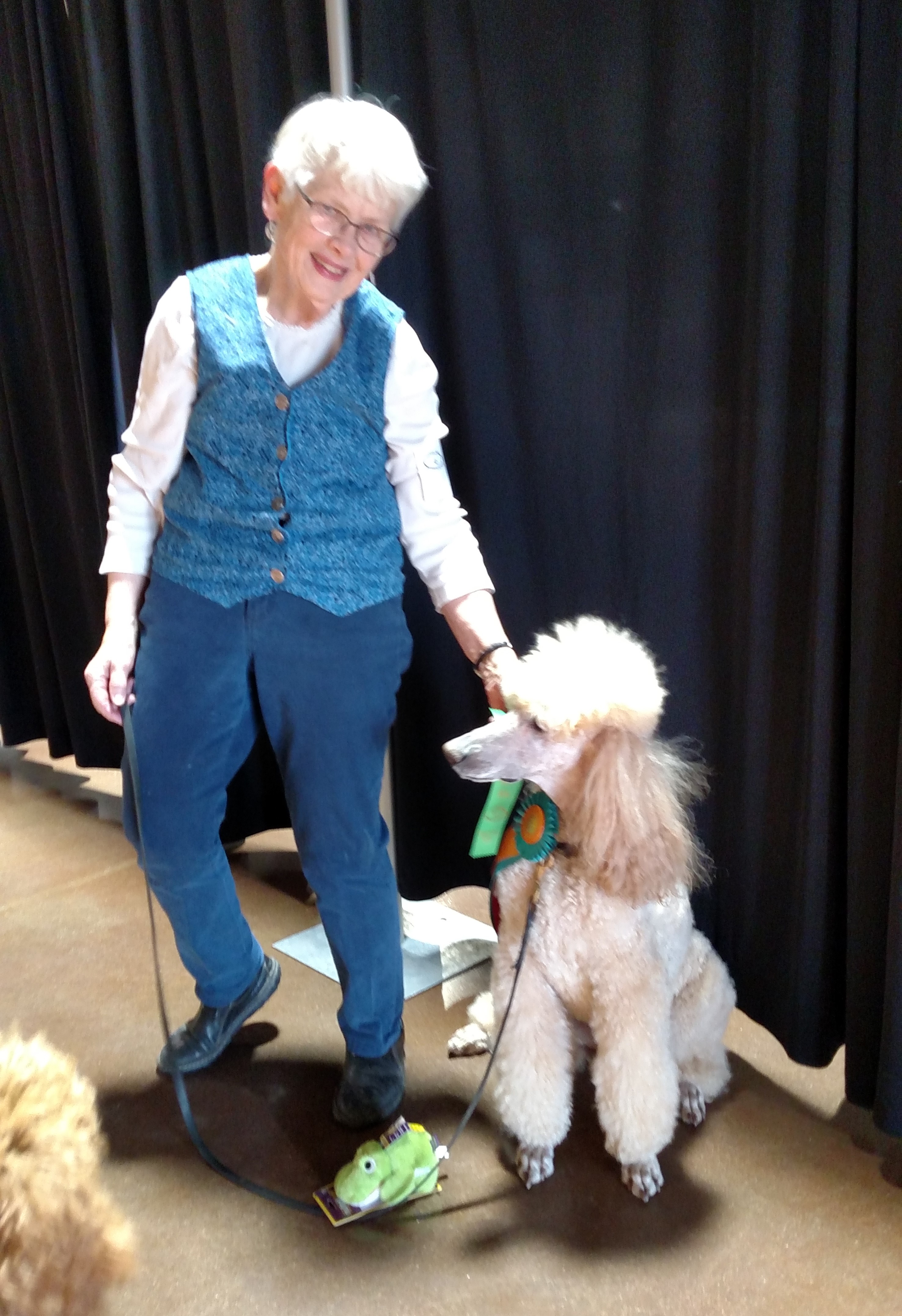 Tanni earned his RM in January 2019
Peaches earned her RA in March in Albany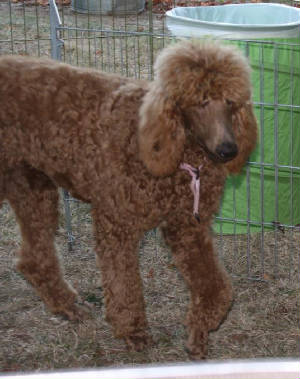 Zepher earned his TD on April 13, 2014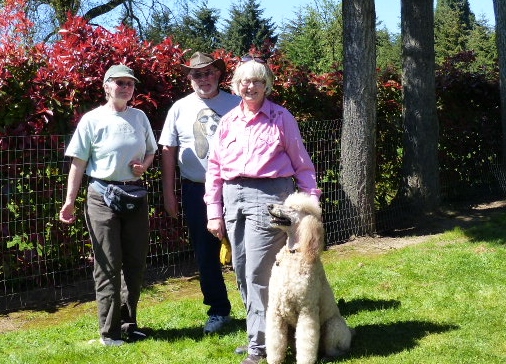 He is now Minarets Cetiro Rojo CD, Bn, RAE, TD, CGC
Zepher with his CD riboons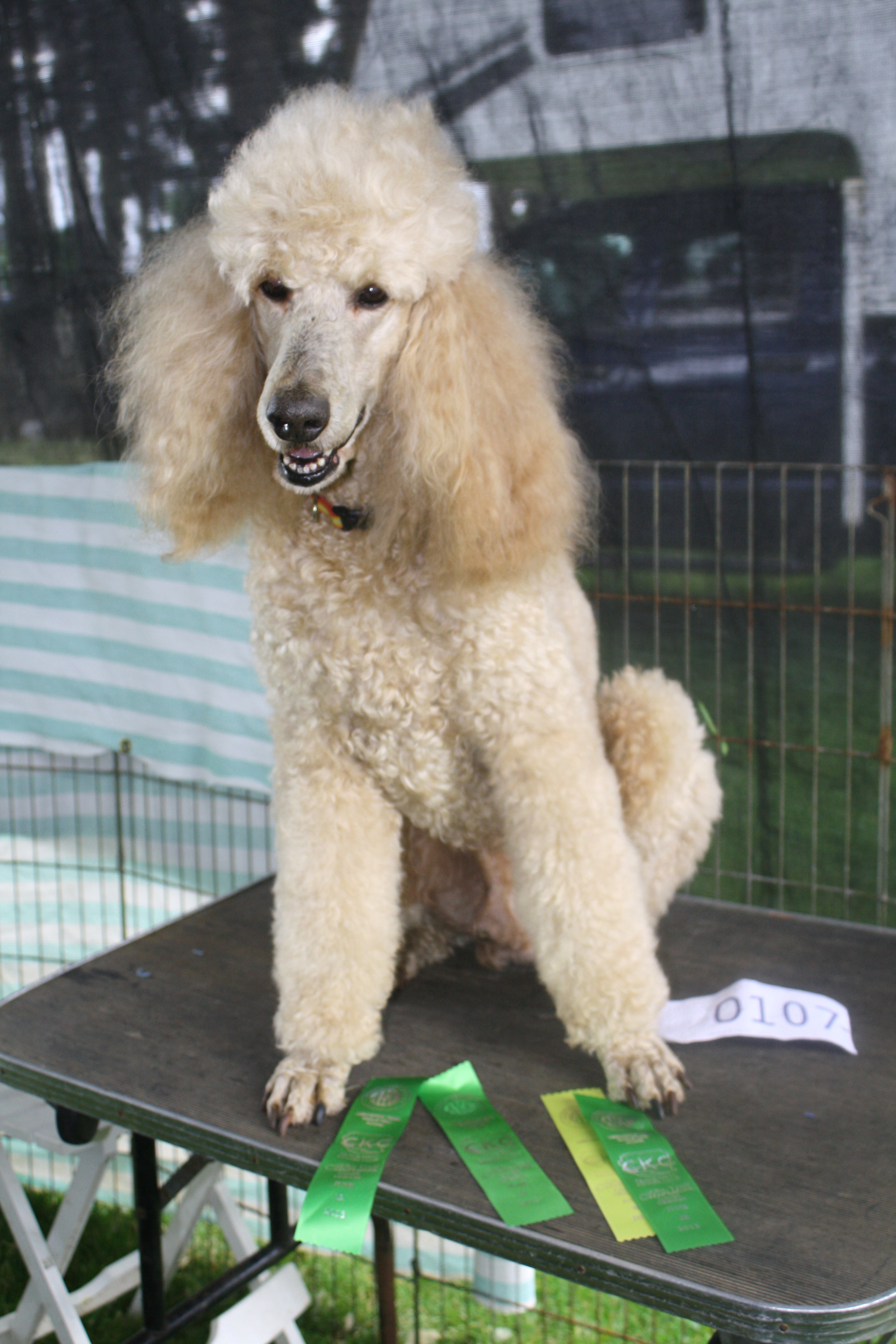 Minarets Ciervo Dorado RAE, BN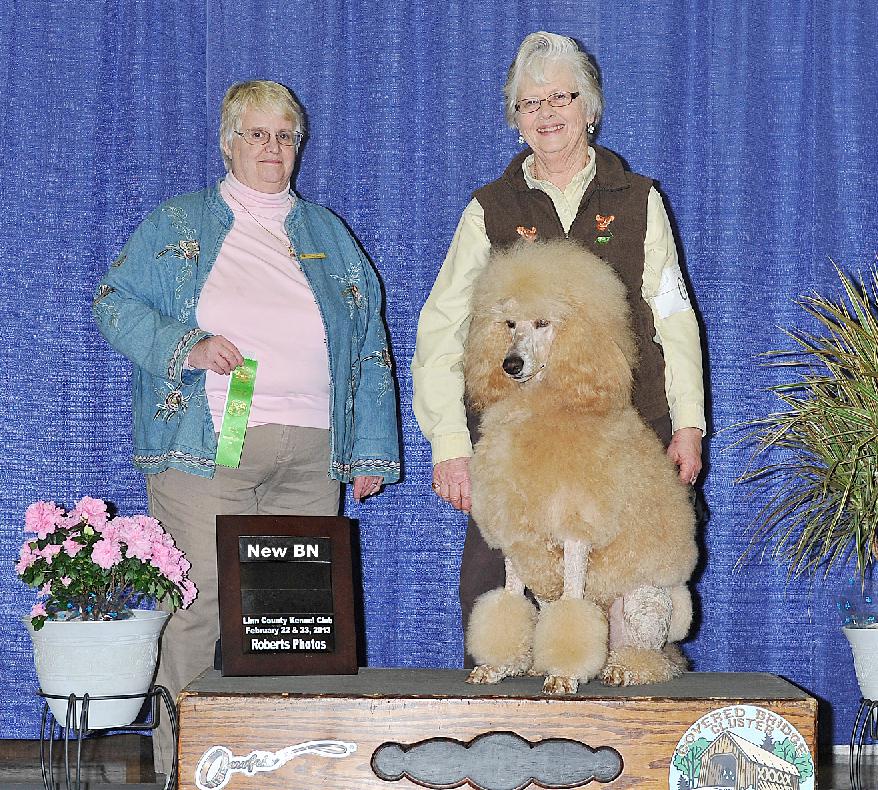 Tanni added the BN title to his RAE
Tanni is now Minarets Ciervo Dorado CD, BN, RAE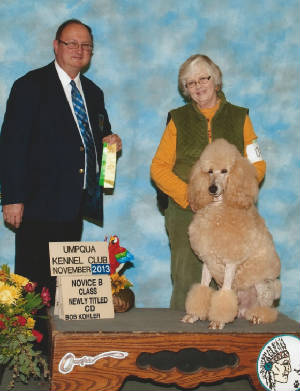 Canela finished her RA at PCA.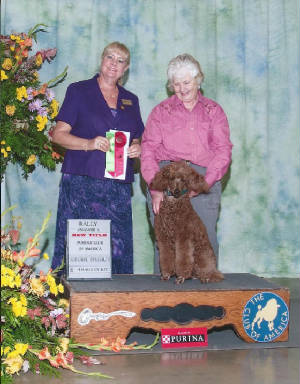 Cam finished his RA at the Columbia PC show during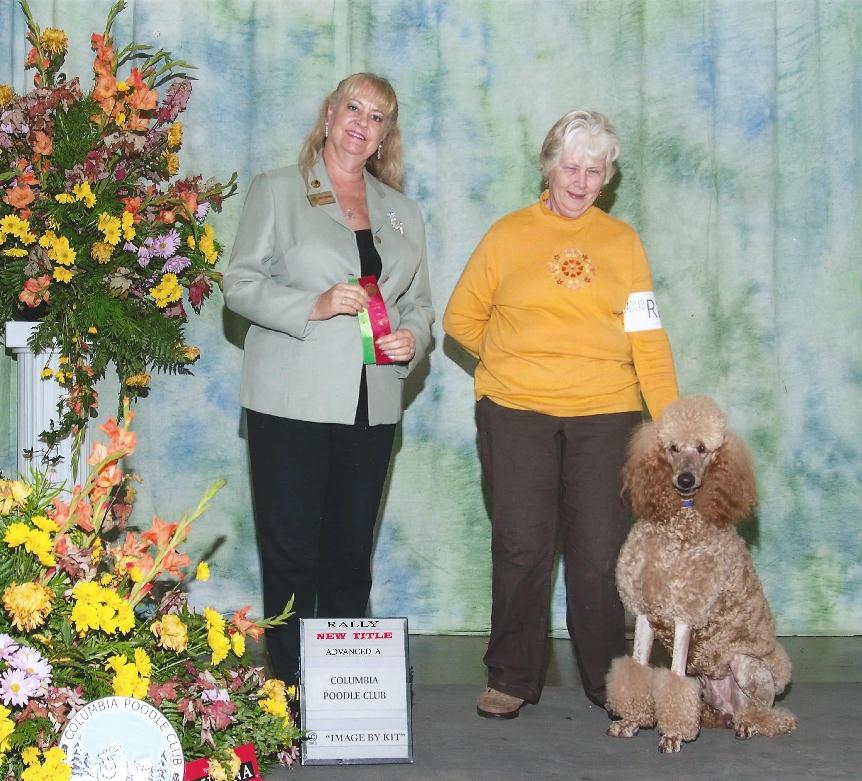 the PCA regional
Dayspring Minarets Arce Rojo RAE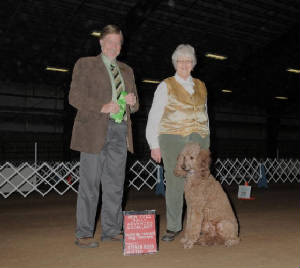 Race finished his RAE title
Lara isn't excited about her new RA....but the toy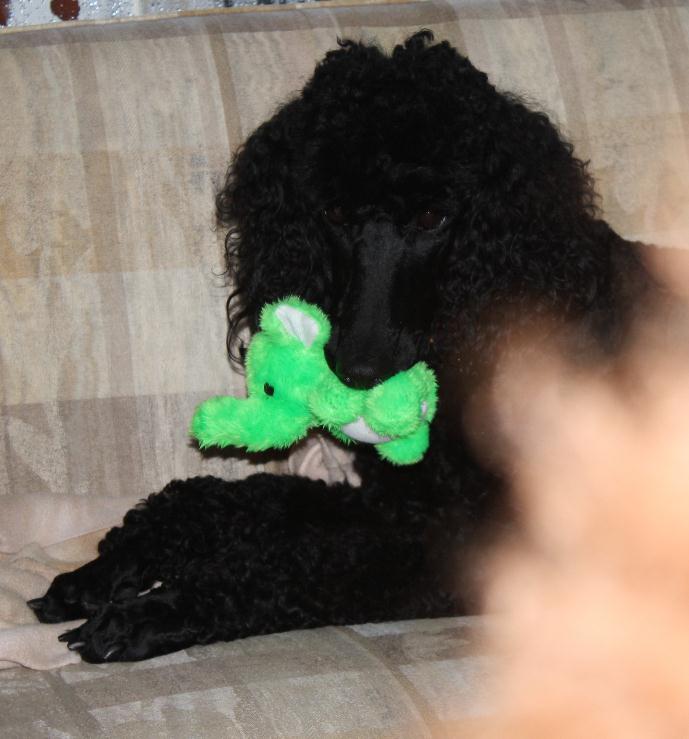 that she won...
Lily, Peaches and Cam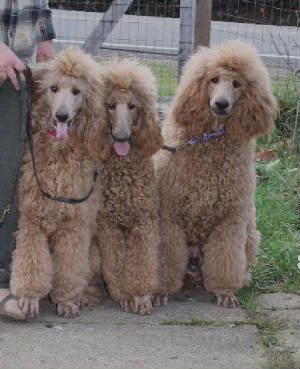 after they had earned their RN's at 10 months
Minarets Ciervo Dorado RAE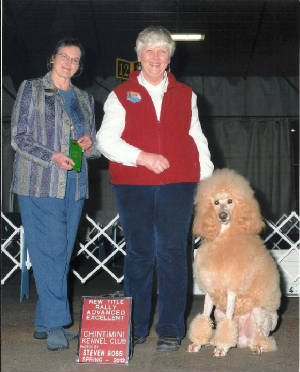 Tanni's official picture!
Tanni finished his RA and earned his first RE leg.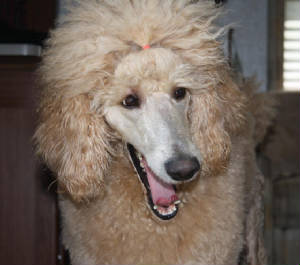 Minarets Pearls and Rubies....Gem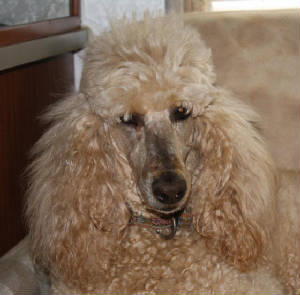 Earned her RN at the EDOC and Canby shows in June
Minarets Abeja Atereado....Beja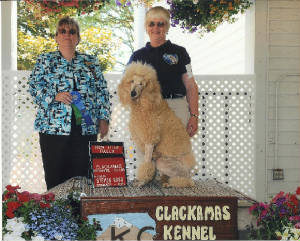 Earned her RA at the Canby shows in June
In June of 2007, I was the ring stewart at the rally ring for our EDOC trials. I decided to give it a try. Between July and December I put RN titles on Marquis, Rojo and Rico. In 2008 Rojo and Rico have earned their RA's. I'm also trying to get back into obedience competition. Zepher has his RAE. Now we are trying tracking.
Also in 2009 Gryff earned his RN and his RA. Race finished his RA in July and we are working on his RE.
Belle has two RN legs.
Tanni will begin his rally career at Roseburg in November of 2010.
Amber, Beja, Lara after earning their RN titles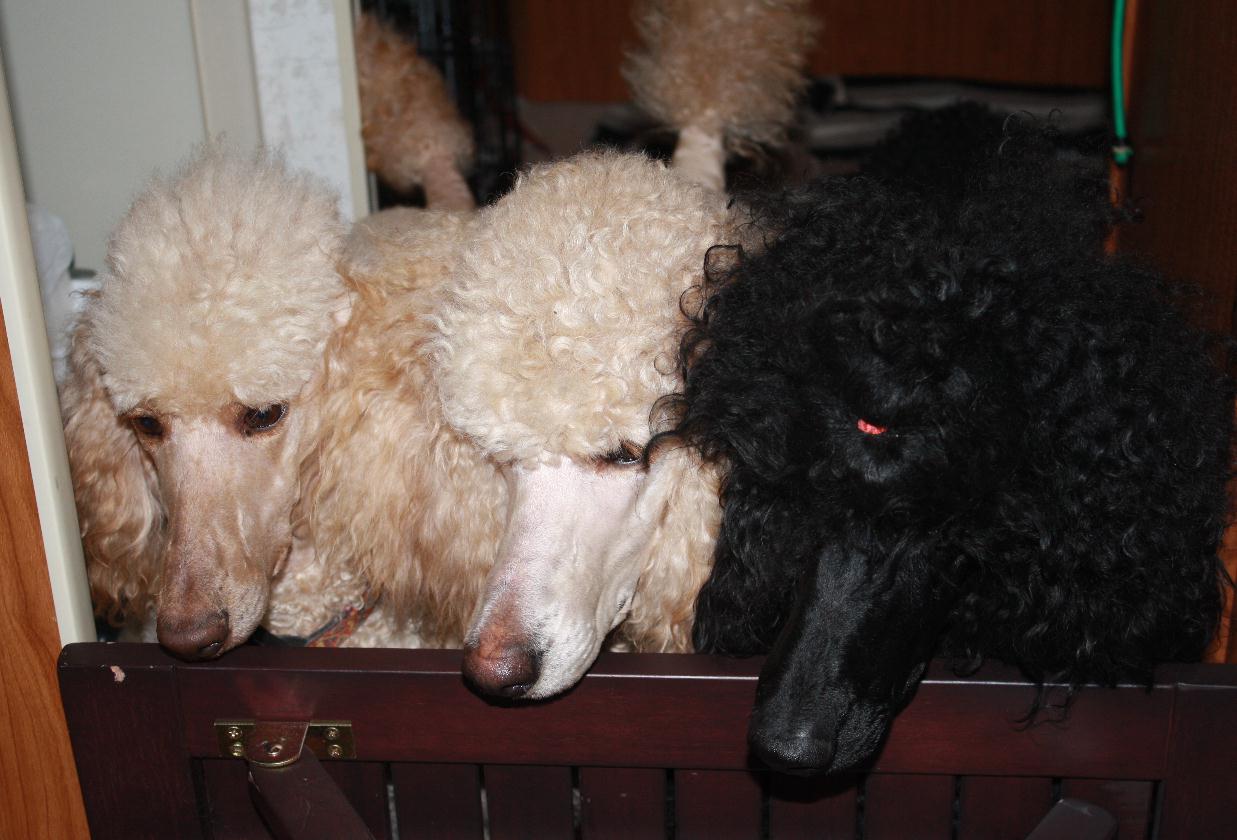 Minarets Cetiro Rojo RAE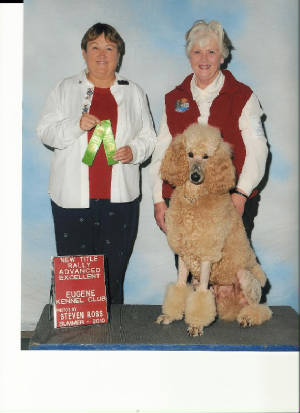 Zepher earned his 10th leg at the Eugene KC show
Minarets Enrico Dorado RE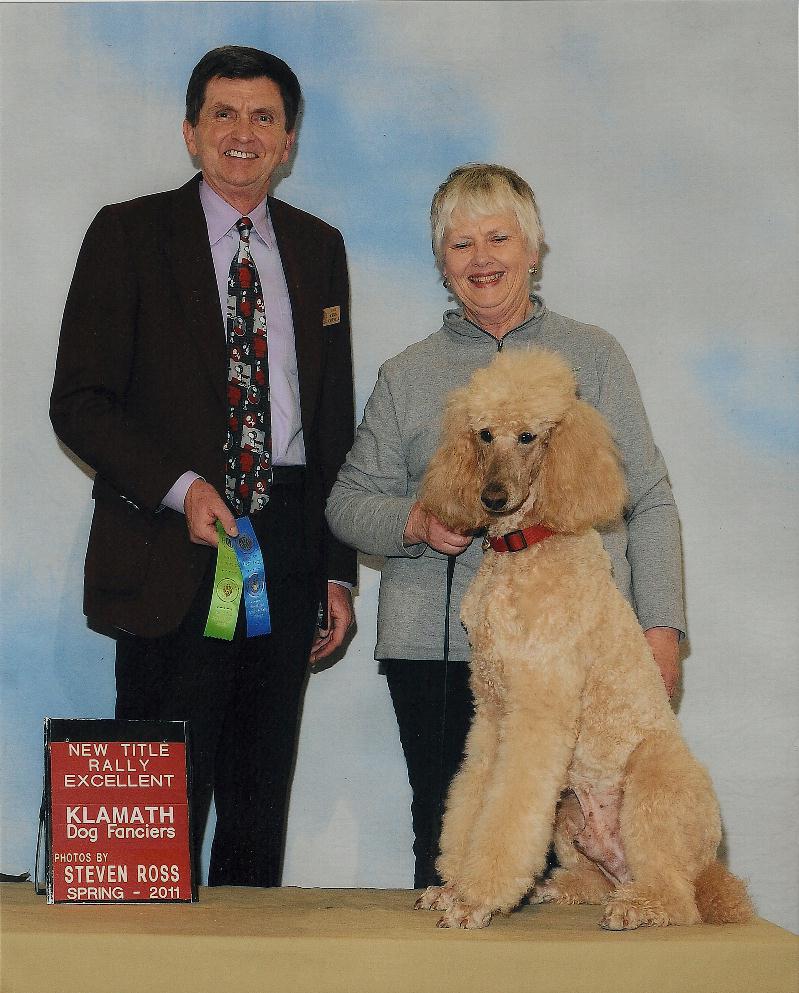 Rico had a great trip to Klamath.
Minarets Enrico Dorado earned his RN in 2007. He earned his RA in 2008. He earned his RE in 2011 at the age of 10.
Minarets Enrico Dorado RE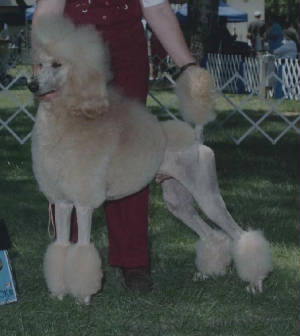 Rico earned his RN in 2007 and his RA in 2008
Gryff earned his RE in 2010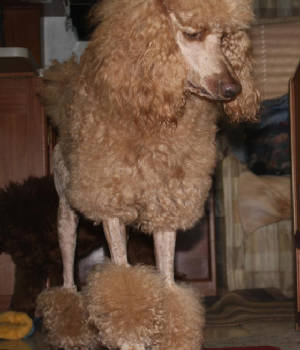 Minarets Bandero Rojo finished his RN last fall (2007) in Washington. He earned his first RA leg on Feb.10,2008. He finished his RA title on May 17,2008 at the shows in Merlin, OR. The Merlin shows are usually known for the nice weather. This year it was super hot. The dogs competing did a fantastic job even though they really wanted to find some shade.
Minarets Bandero Rojo RA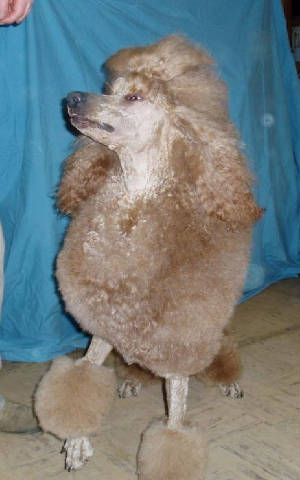 Minarets Marquis CD CGC RN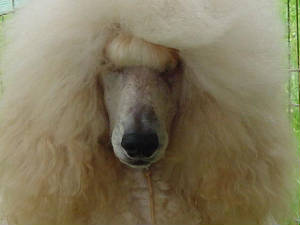 Marquis added a RN to his titles in 2007. He is ten years old and is now retired.
In 2009, Zepher finished his RN in three shows...2 legs in February and the final one in March. He also earned his first RA leg at the March shows. He would have had two except his handler missed a station and we were NQ'd. Zepher finished his RA in Klamath Falls in May. He finished his RE in Roseburg in November and also has 6 out of 10 RAE legs.
Minarets Cetiro Rojo RN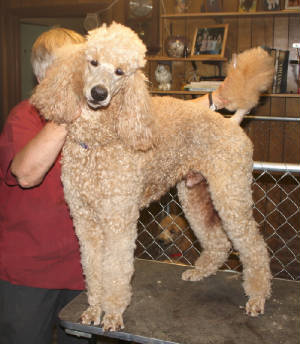 Zepher just earned his RN and now has 1 RA leg
Zepher earned his RA at the Klamath Falls shows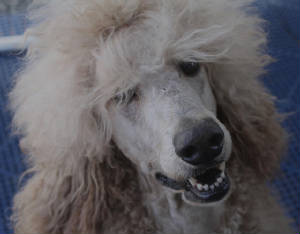 Minarets Gryffindor Del Lobos RN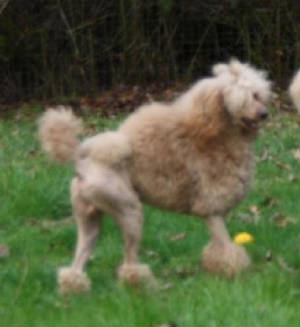 Gryff earned his first RN leg at Klamath. He finished with two legs in Eugene in June.
For 2009, Gryff earned his RN in Eugene in June and finished his RA in Roseburg in November.
Dayspring Minarets Arce Rojo RA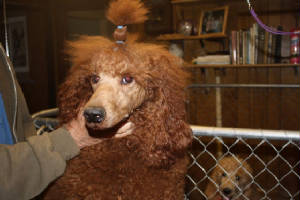 Race earned his RN in three shows and his RA in three shows